When it comes to planning a vacation in one of the best hotels in Lahore, Indigo Hotel is always a good choice because of the amenities or other services they provide to their esteemed guests, for which all units of the hotel interact professionally. Wonderful location and facilities, extremely professional and attentive staff in all areas, and management that is both present all the time. Indigo Hotel is the best hotel in Lahore near airport. Customers are especially impressed by the consistency of the high standard. With each stay, the spirit, high ambition, and attention to the guest can be experienced in a new way, in that case, they are already planning their next visit. There are 180 rooms available. You can enjoy the breathtaking city view from the large windows in the best possible way.
Despite its central location, the Indigo hotel exudes a calm and relaxed atmosphere. The reasons for this are the timeless design and the welcoming atmosphere. While enjoying our hotel you can relish in the other amenities like spa, pool, wellness club and if you decide to eat then you have multiple options choose one of them and go there. Indigo Heights is also the tallest building in Lahore according to Wikipedia report.
Distance from the Indigo Hotel to Well-Known Locations
Indigo Hotel are located in the heart of modern Lahore and this is the famous hotel near Lahore airport, giving you easy access to the city's most important locations. Where you can go to the shopping, go for a walk in the park, or want to enjoy the street food. There are the following famous nearby locations:
● 14 min drive from Kalma Chowk
● 7 min drive from Hafeez Center
● 21 min drive from Packages Mall
● 12 min drive from Fortress Stadium
● 26 min drive from Allama Iqbal International Airport
Whenever you search about the Lahore airport hotel Indigo Hotel will be on the top.

Name: Indigo Hotel – Best Hotel in Gulberg Lahore
Location: 3 C3 Noor Jehan Rd, Block C3 Block C 3 Gulberg III, Lahore, Punjab 54660
Phone Numbers: (042) 111 463 446 , 0316 4778886
Direction: https://g.page/r/CRNCYew9nad6EBA
Indigo Hotel Offers a Variety of Facilities to its Visitors
Indigo Hotel is a hotel in Lahore near airport that takes great care of their customers while staying in the hotel like they are giving them complimentary breakfast. Guests can enjoy the spa, relax in the pool and get fit in the gym. Make yourself special and look forward to an experience in elegant and exclusive surroundings, a prime location within the hotel, and exceptional personal service so that you have access to all amenities. Prepare to grasp all about the luxurious amenities.
Rooms of Various Types
The rooms and suites at our Lahore airport hotel are distinguished by their discreet luxury and architectural style. Whether you book a single or a double room for your overnight stay, Indigo has furnished and designed each room with the utmost care and attention to detail. Relaxation and new inspiration can be found here. Whenever you come to Lahore and think about where to stay while standing at the airport, Indigo Hotel is a 4-star luxury and new hotel near Lahore airport.
As a result, each of our hotel rooms is more than just a place to sleep during your vacation or business trip. They have given each room its personality and design, from the standard room to the business suite. There are several kinds of rooms where you can enjoy your stay.
Standard Room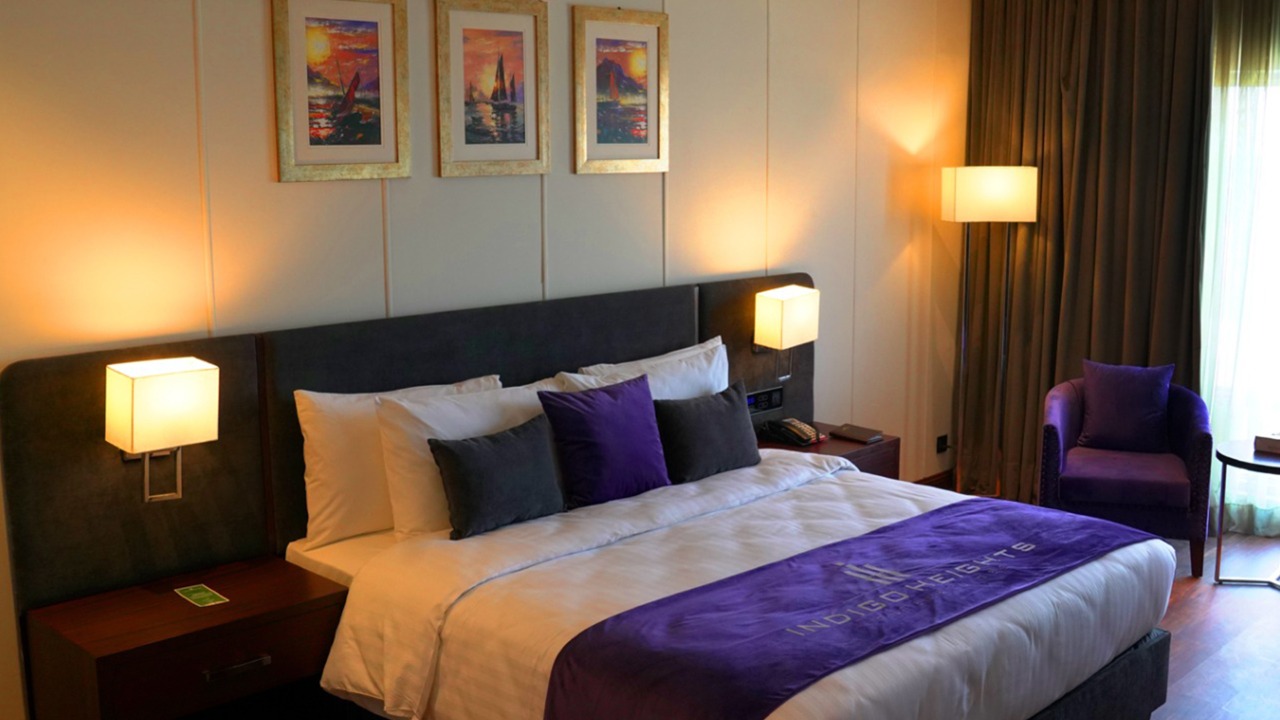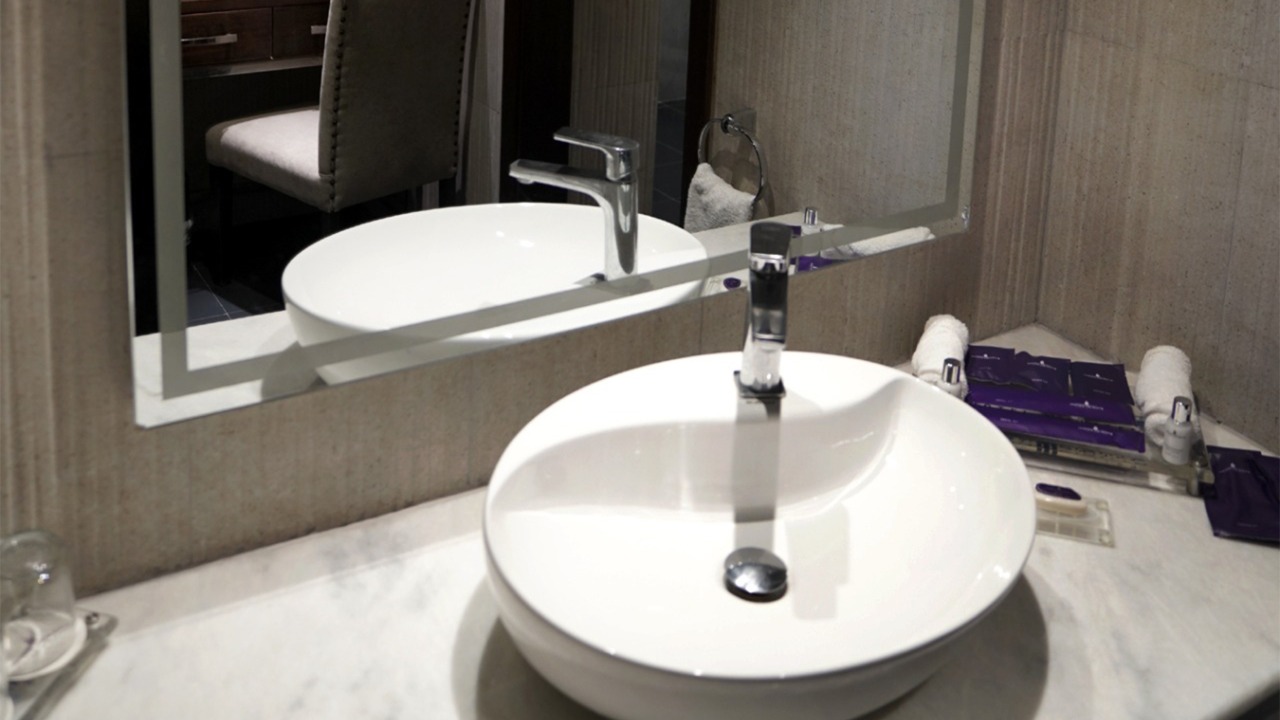 When you want to book hotel in Lahore, the standard room is very popular with guests due to its excellent value, and upgrade. A comfortable bed, a great shower, and cool gadgets are standard, but the Indigo room has so much more. Unwind in your spacious room by watching a movie or a television show.
Deluxe Room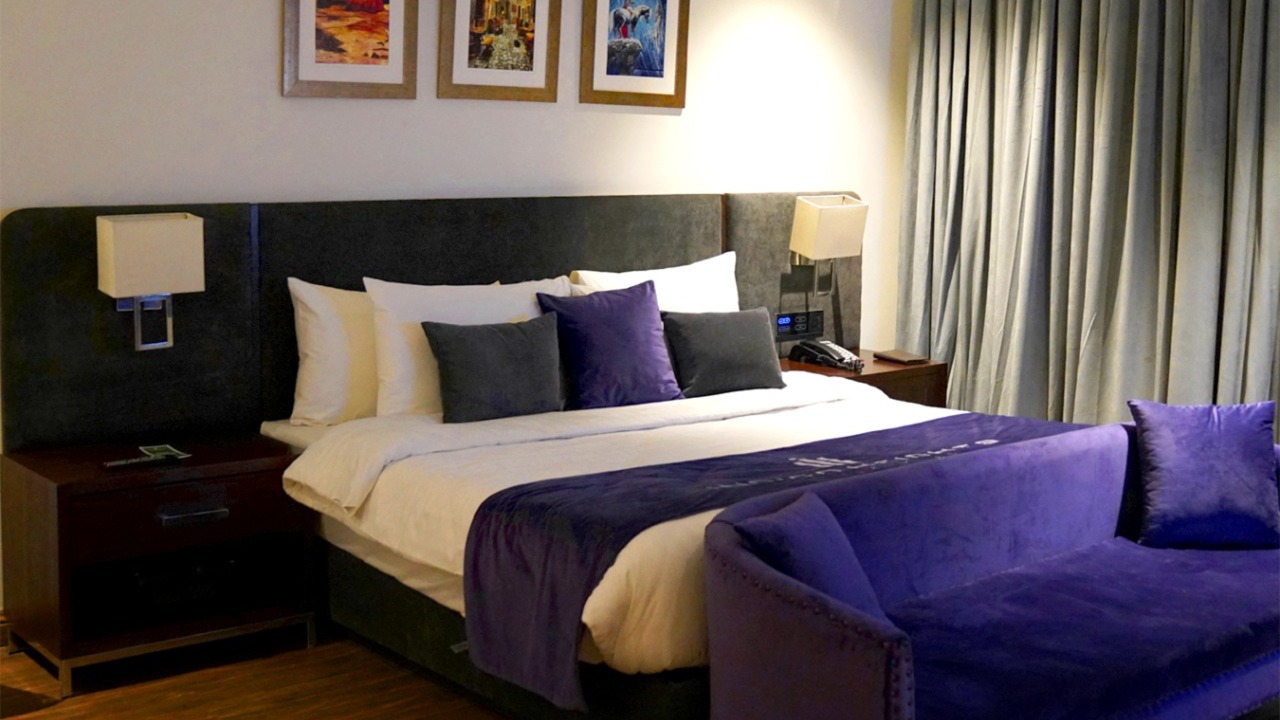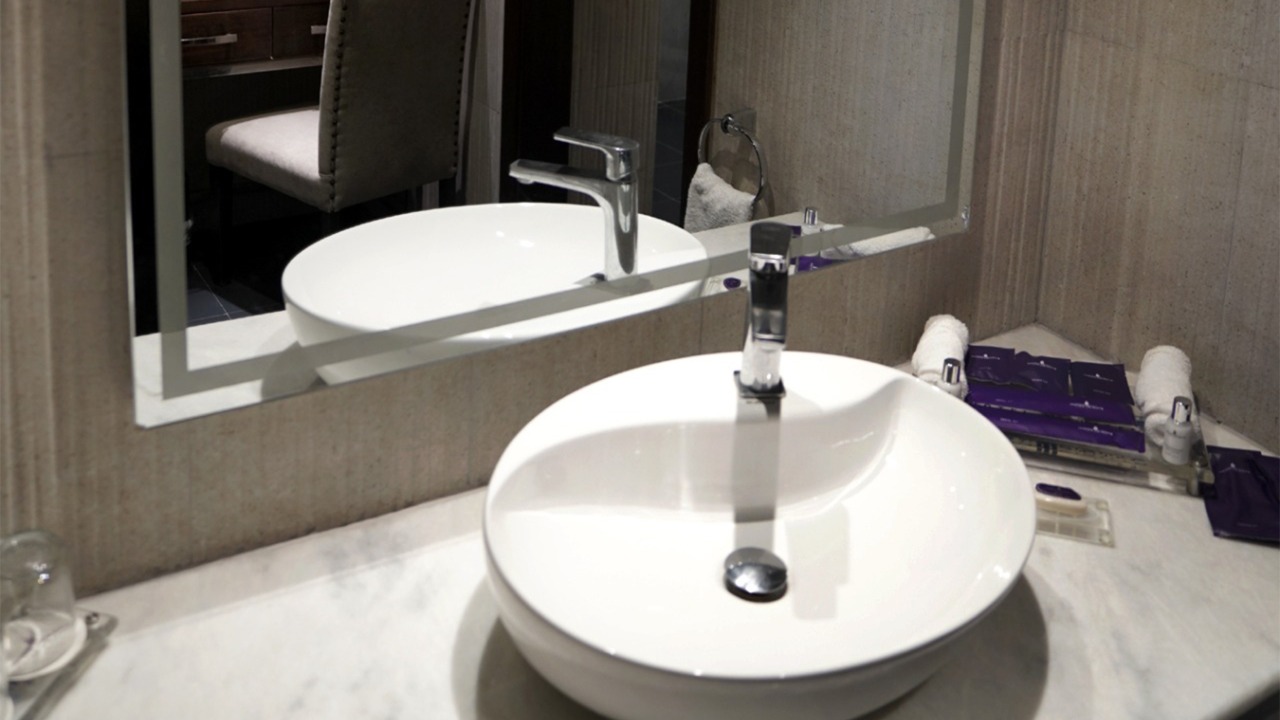 The Indigo Hotel's deluxe room is an affordable hotel room, is characterised by a spacious layout and an elegant ambience. They are one of the largest and most comfortable room types in the hotels near Lahore airport Pakistan. The bright and spacious rooms provide a special treat for the guests. This will impress you with its upscale atmosphere and additional amenities such as a minibar and refrigerator.
Business Suite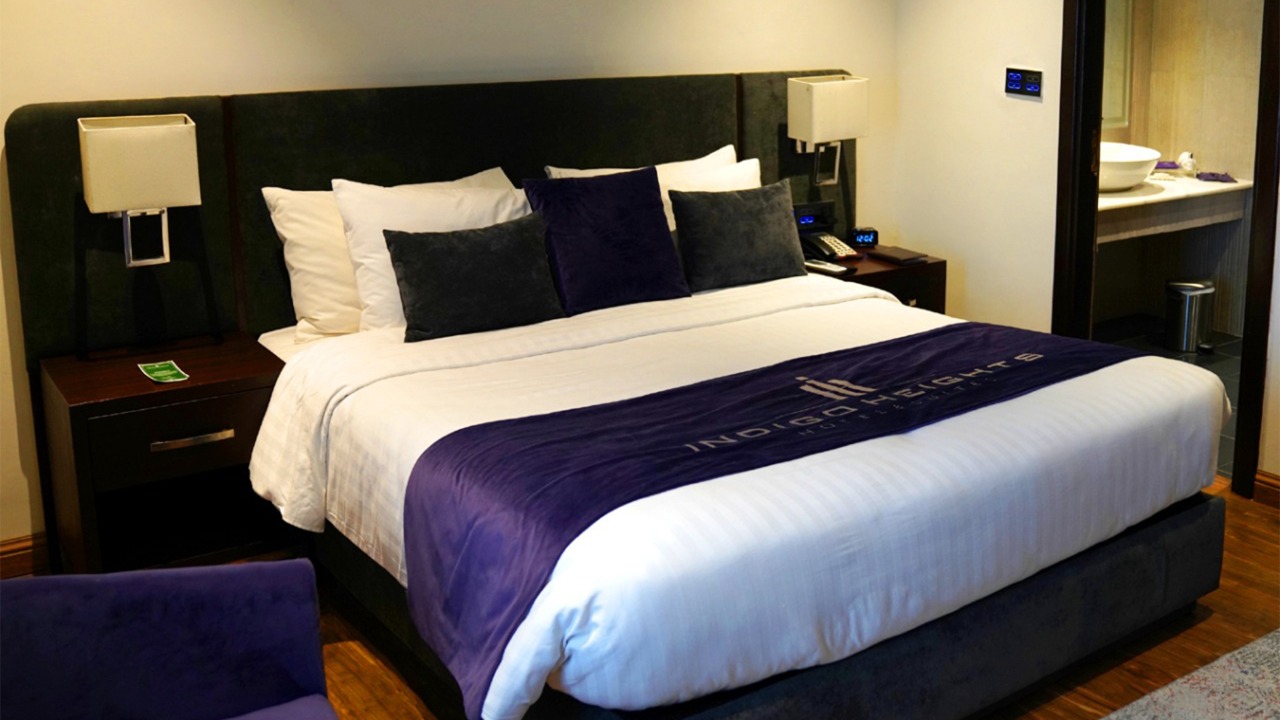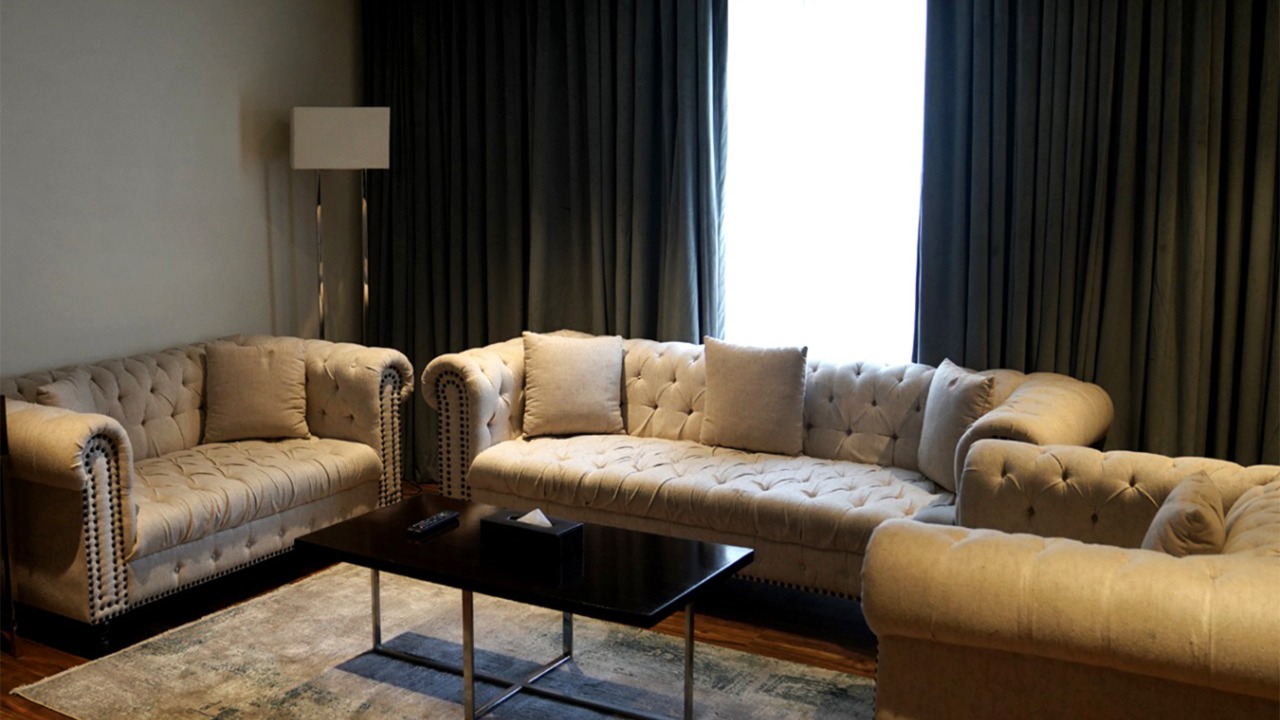 Whether on a business or leisure trip Indigo hotel is the top hotel in Lahore near airport, the business rooms provide an ideal temporary home. The desk in this suite allows you to not only work comfortably but also plan and prepare your city trip pleasantly. In this best hotel room, sleeping and working are accommodated optimally and harmoniously. Warm colours and high-quality amenities dominate the overall picture of luxury rooms.
Indigo has a Variety of Restaurants to Choose from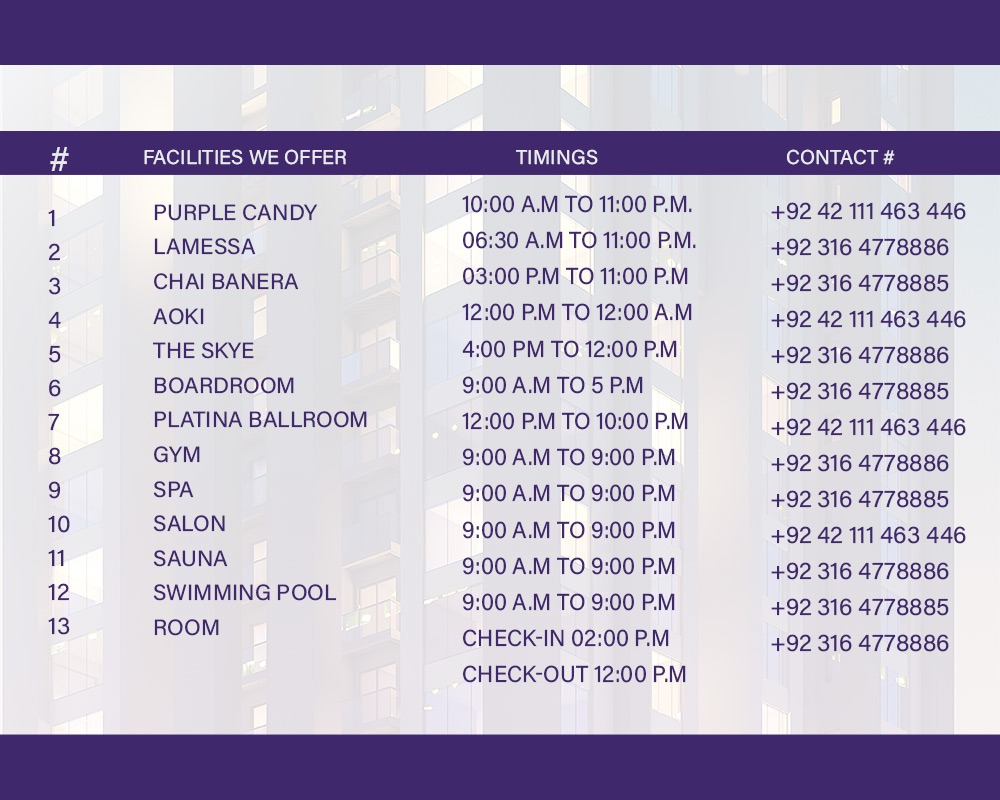 You can expect upscale, modern, regional cuisine in a cosy setting at Indigo Hotel. There is no overloaded menu here because we prefer to delight our guests with seasonal and delicious dishes. You can eat whatever cuisine you want because Indigo has a variety of restaurants in Lahore for you to enjoy wherever you want. If you live near the airport and want to experience something unique this is one of the best hotels near Lahore airport Pakistan.
Lamessa Restaurant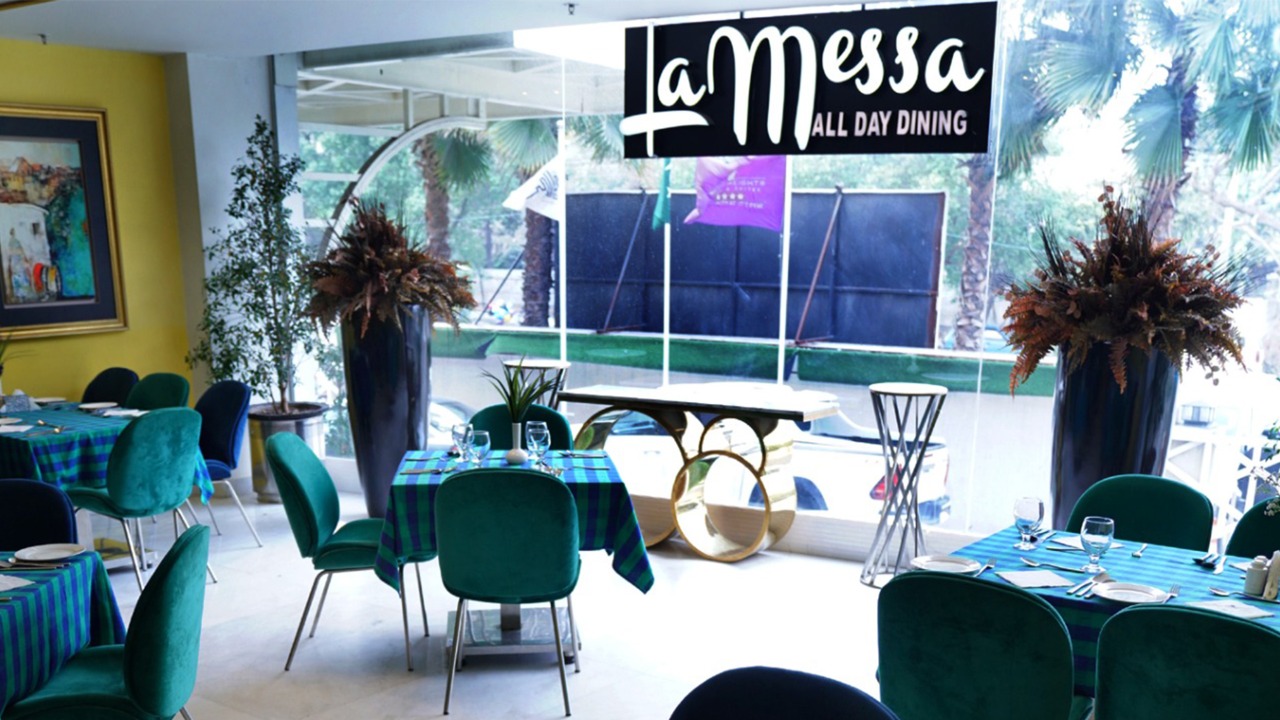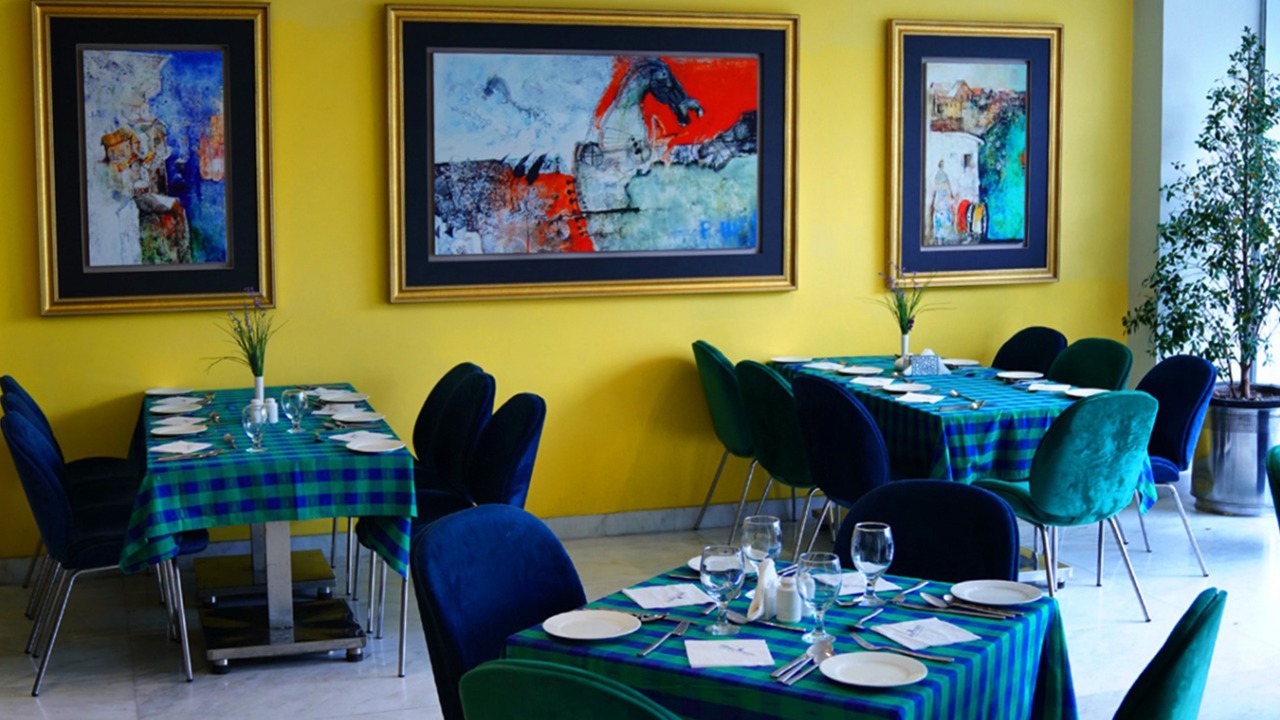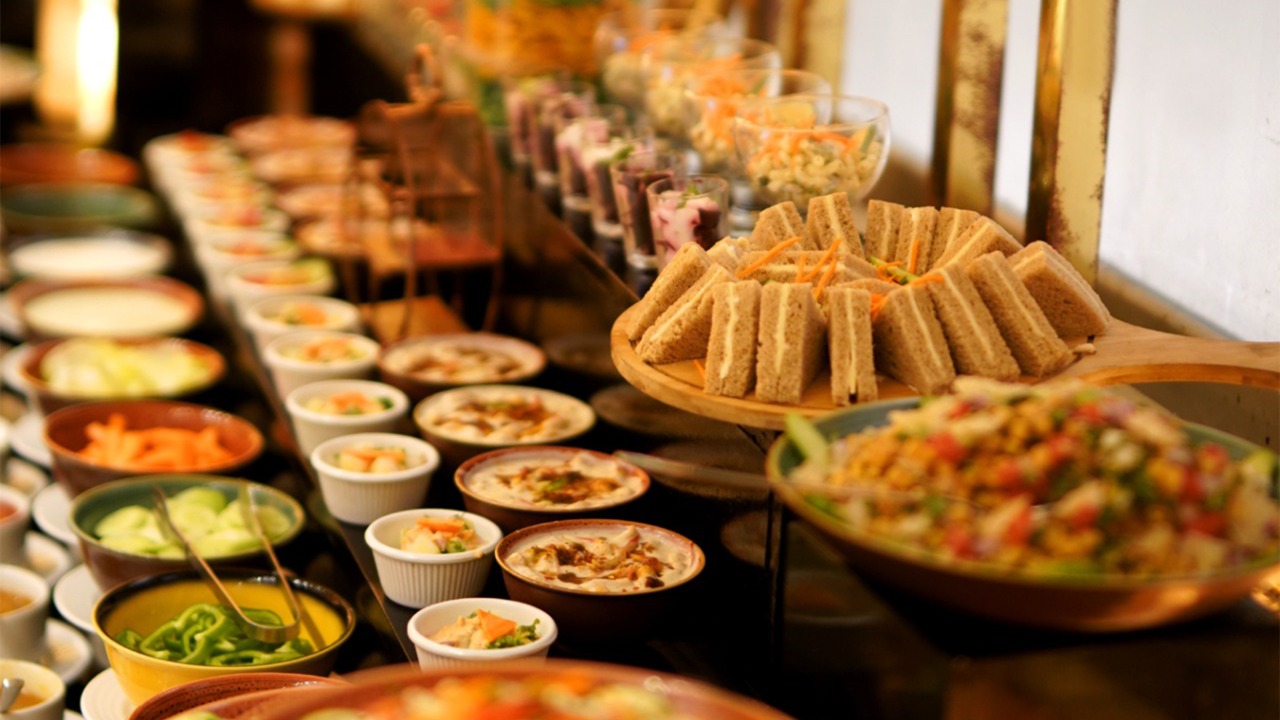 The first is Lamessa, one of Indigo Hotel's most well-known indoor restaurants. People who come here want to be pampered in style as well as eat, so Indigo make sure they get everything they want. As a result, Lamessa offers an à la carte menu also have a dinner buffet and the best hi tea in Lahore with a variety of dishes where you can enjoy refined fine dining in an amazing environment.
Aoki Restaurant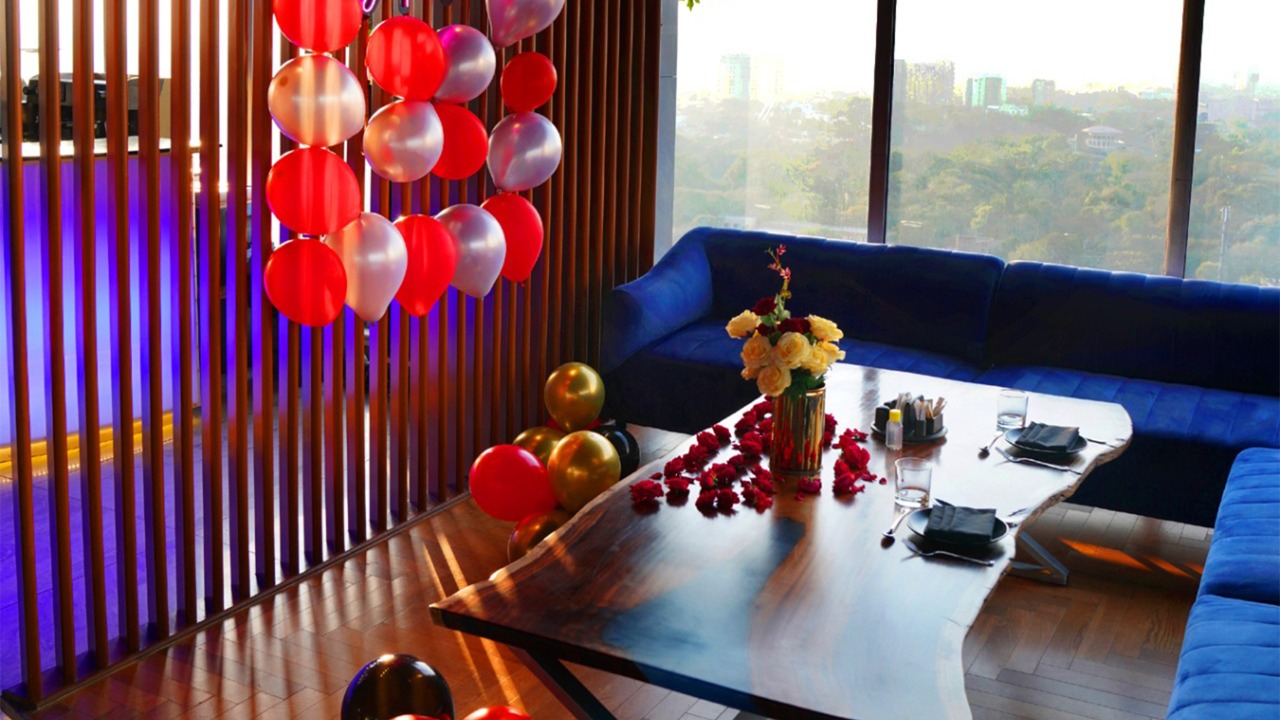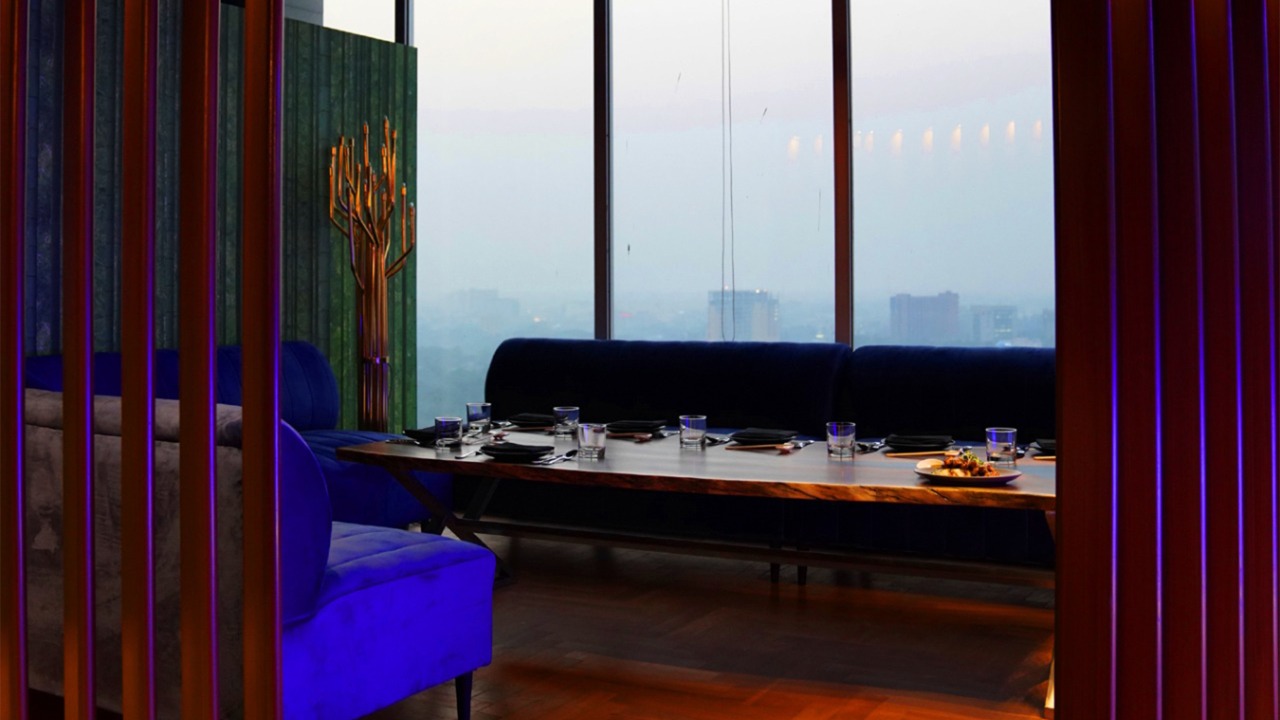 The second restaurant is Aoki which is a Japanese restaurant, which serves delectable pan Asian cuisine. Their delectable sushi rolls, warm dishes, and exclusive bar drinks can elevate your taste buds to new heights. They have a variety of sections in their restaurant such as sushi, teriyaki, teppanyaki, and a bar for drinks. Their sushi concept features carefully selected delectable ingredients. Their sushi rolls are served with a variety of delectable sauces. They provide the best food and service due to the years of experience of their chefs, sushi chefs, and bar staff.
The Skye Restaurant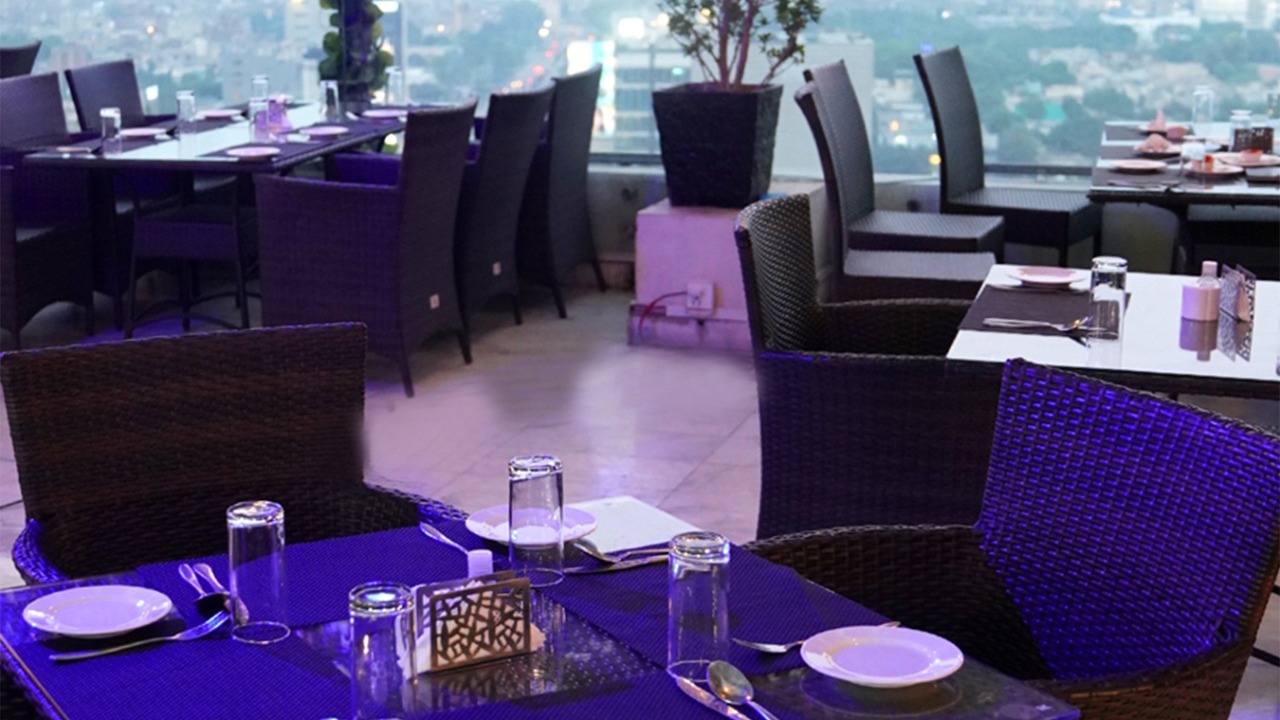 The third restaurant is The Skye Restaurant, one of the highest rooftop restaurants in Lahore, which is a wonderful, well-designed space in an ideal location, perfect for enjoying incredible 360-degree views of Lahore, especially at sunset. Of course, the view isn't the only thing you'll enjoy from up there; they also serve a variety of delectable dishes based on delectable cuisine, as well as refreshing drinks and cocktails. In terms of the restaurant, The Skye master chef and his team will not disappoint you with their scrumptious creations, which include juicy steaks and much more for the main courses.
Indigo also has a Wellness Club
Indigo wellness club is designed to provide their guests where they have a chance to spend their vacations in a relaxing manner by getting spa service, also they have an option to get fit in the gym, which also includes the experience of body and soul for a break with class and added value.
You are invited to choose from a wide range of activities while pampering yourself with a revitalising care experience at the hotel's wellness centre, surrounded by the relaxing ambience.
Gym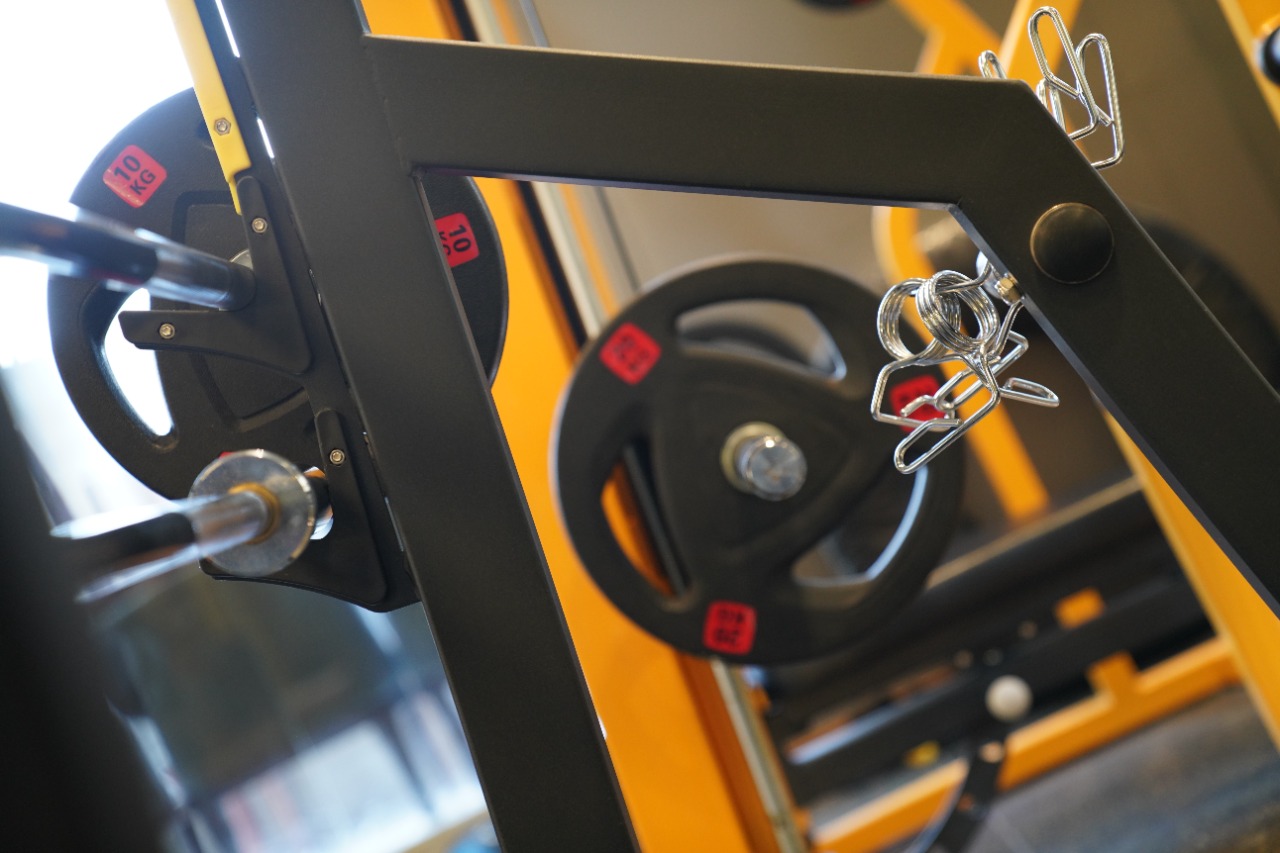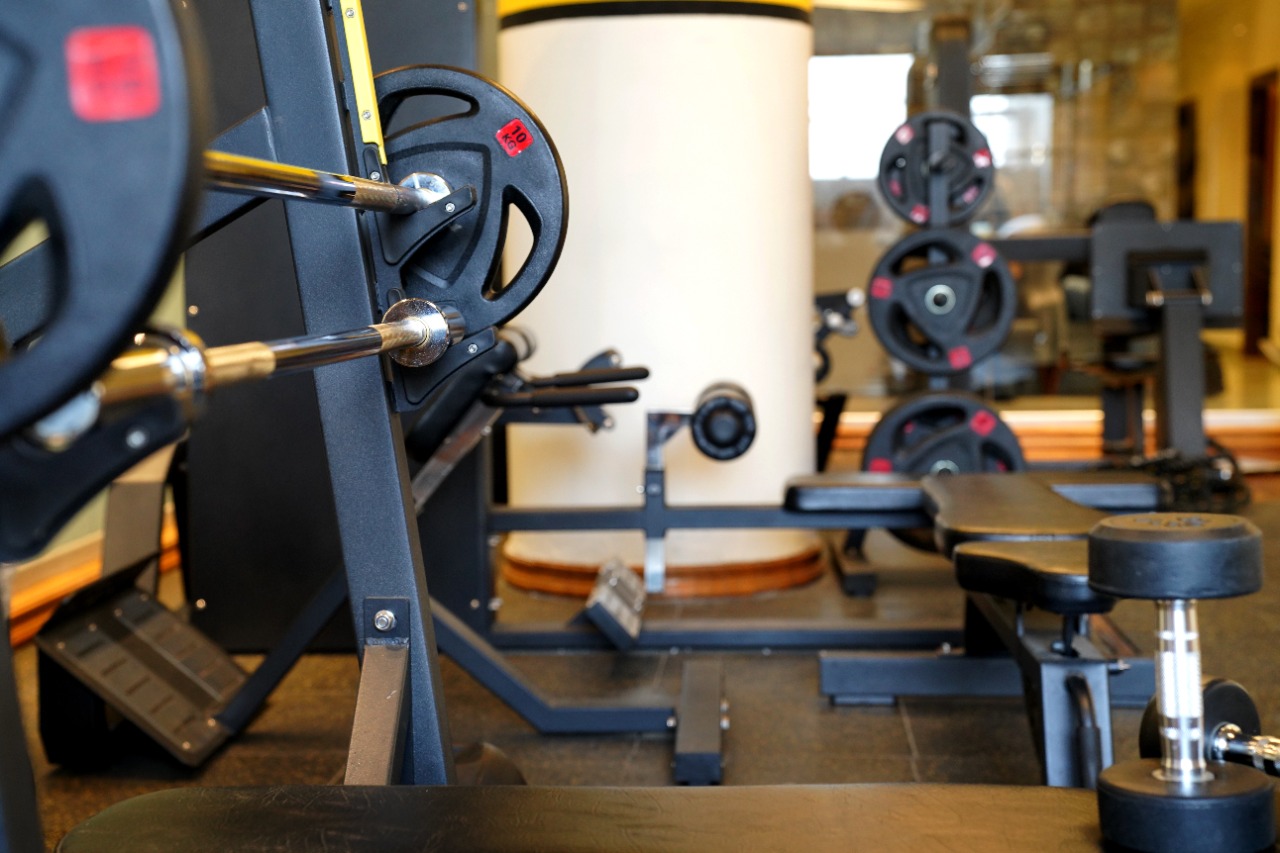 Their gym in Gulberg is also located on the 4th floor, they bring high-end hospitality and the latest machines for those who are conscious of their wellness, health, or a natural lifestyle also for those who regularly go to Indigo gym to shape up their muscles. Check out their gym if you want to get your adrenaline pumping. They believe in living a healthy lifestyle and that exercise can be enjoyable and simple. As a guest in our hotels, you can recharge your batteries and stay fit while you are on vacation.
Swimming pool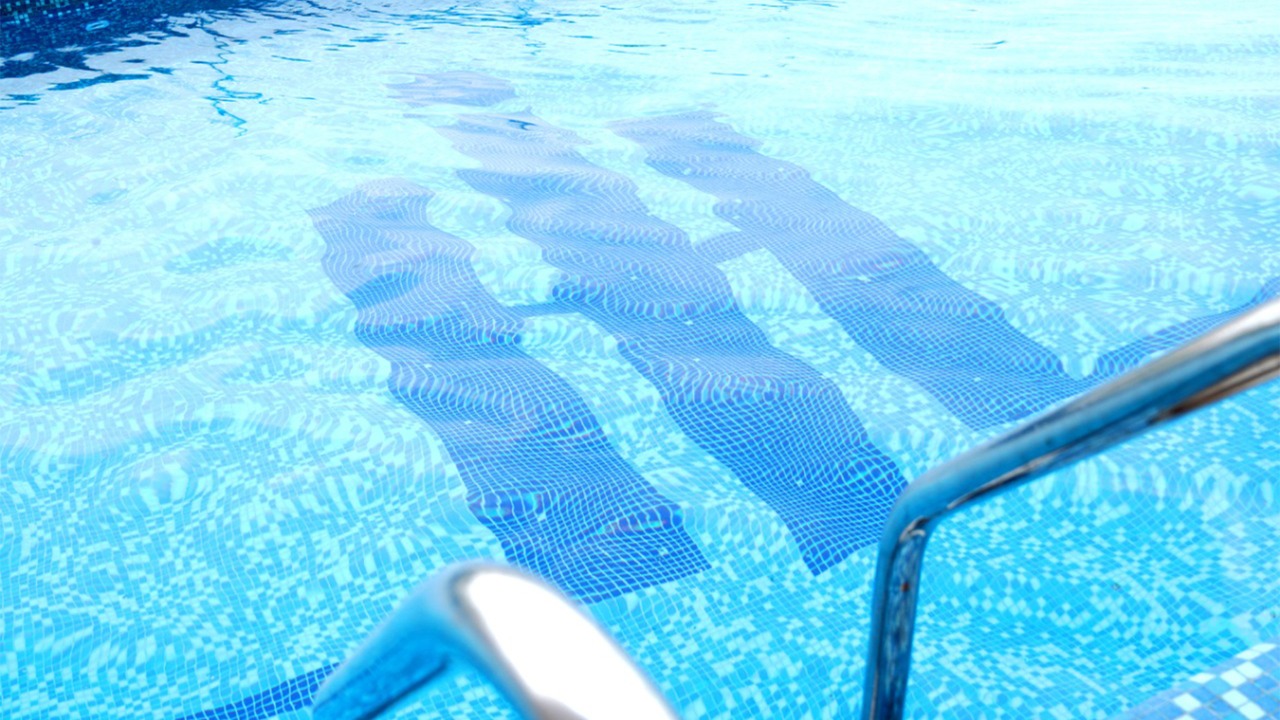 Do you want to stay in a nice hotel with an outdoor pool? Would you like to end your vacation days with a few laps in the pool or cool off after a sauna visit? You don't need to go far away to enjoy the swimming pool when a hotel in Lahore near airport is in your reach now.
Because you've come to the right place! Nothing beats cooling off in the Indigo hotel pool after an exciting but exhausting day of vacation. Discover the best offers and discounts with pools. The Indigo Hotel has a swimming pool where you can while enjoying the city views. You'll find everything you need to unwind right here. The swimming pool is a great place to unwind and relax. We wish you a wonderful vacation and a lot of fun diving into the hotel pool!
Spa
For a few days, forget about the stress, hectic pace, and worries of everyday life and relax in the Indigo spa or steam room. You can easily enjoy a wide range of relaxing short breaks in carefully selected wellness retreats.
Indigo's offer includes all wellness facilities, such as a spa, steam room, salt room, and sauna. Relax in our glamourous spa room, a traditional and one of the luxurious thermal baths. Alternatively, indulge in heavenly relaxing wellness treatments at a wooded room of a spa. They have the perfect plan for you to feel good in our spa in Lahore.
Meeting Rooms and Banquet Halls are Available at Indigo
Meeting Rooms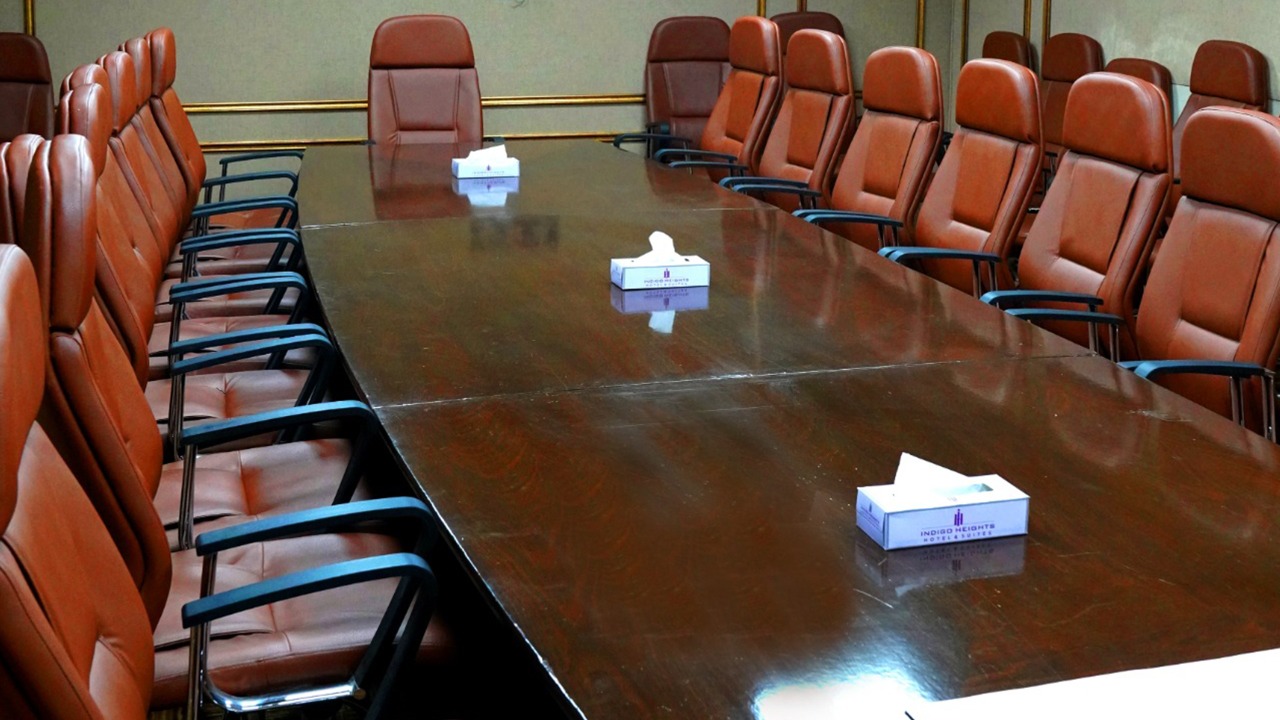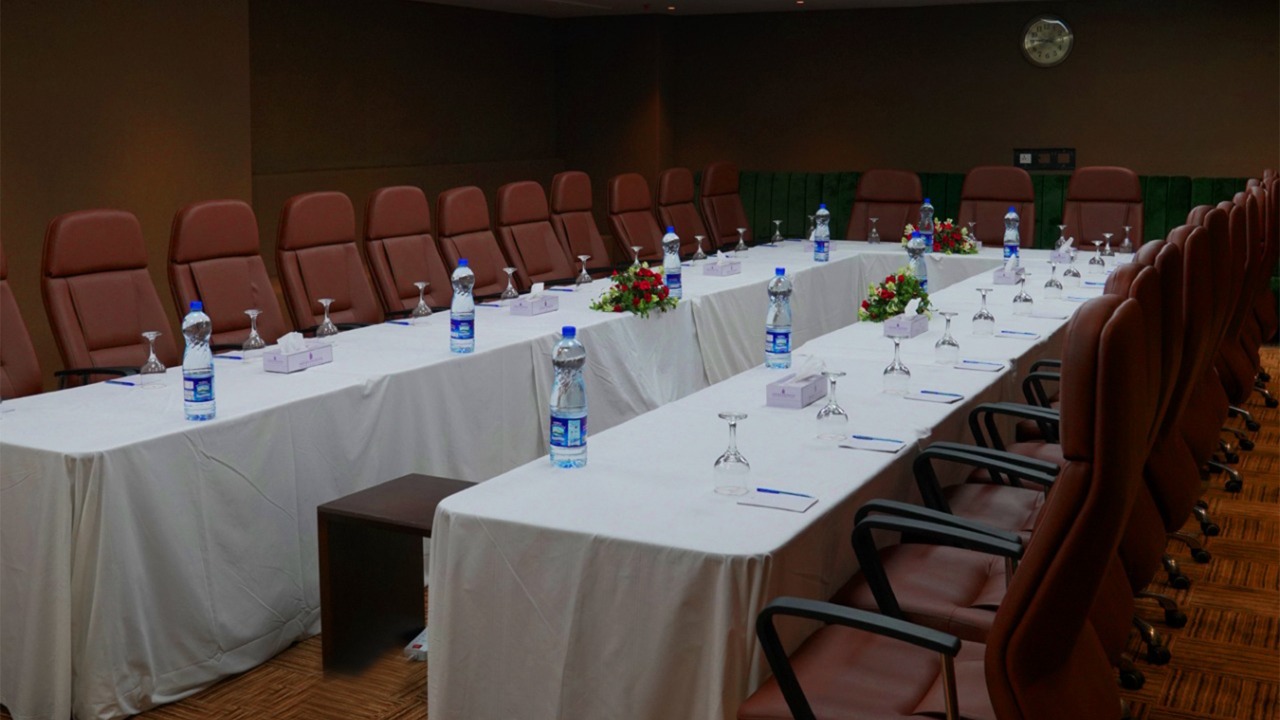 Indigo have experience in hosting meetings and conferences in fully-equipped meeting spaces. If you want to schedule your meeting in a professional setting. Their meeting rooms in Lahore are the best option for any business meeting: The experts and staff will ensure that your conference or meeting is a complete success. They fulfil the optimal implementation of your ideas and wishes, from professional planning to cutting-edge technical equipment to the perfect process on-site.
Wedding Halls
You're at the beginning of your wedding planning, and the question of which wedding location is best is causing you stress? Indigo Hotel has traditional wedding halls in Lahore available for you to use on your special day. This is a one-of-a-kind wedding venue with a lovely setting. There are several advantages to holding your wedding reception at the Indigo hotel. If you choose to have your wedding at the Indigo hotel, you are also choosing a beautiful atmosphere, professional service, excellent cuisine, and a wedding venue that provides overnight accommodation for your wedding guests if necessary.
Why Choose Indigo Hotel?
In this blog, we mention remarkable services that you must choose us whether you want to book a room, want to enjoy in the pool, shape up your body in the gym or experience fine dining in one of Indigo's restaurants. Here you can find anything in one place in our new hotel near Lahore airport because Indigo Hotel is the one-stop solution for all your hospitality needs. Several things make us special:
● Ideal Location
● Simply stylish and relaxed rooms
● Multi cuisines restaurants
● Professional and skilled staff
● Relaxing atmosphere
● Fully equipped Meeting rooms
● Spacious wedding halls
● Gym with latest machines
● Outdoor swimming pool
● Indoor and rooftop restaurants