Introduction to Indigo Hotel Loyalty Program
In the ever-evolving world of travel, hotel loyalty programs have become an essential tool for savvy travellers seeking to maximize their benefits and enhance their experiences. Indigo Hotel's loyalty program stands out as a shining example, offering an array of perks and rewards that elevate the stay of its esteemed members. For the first time in Pakistan, Indigo Hotel offers two options from the loyalty program, either you can choose Gold Loyalty Card or Platinum Loyalty Card. Each card has its perks and benefits. In this blog post, we will explore the numerous benefits you can enjoy by becoming a member of Indigo Hotel's loyalty program.
Benefits of Indigo Hotel Loyalty Card Program
1. Free Nights: Saving Your Travel Budget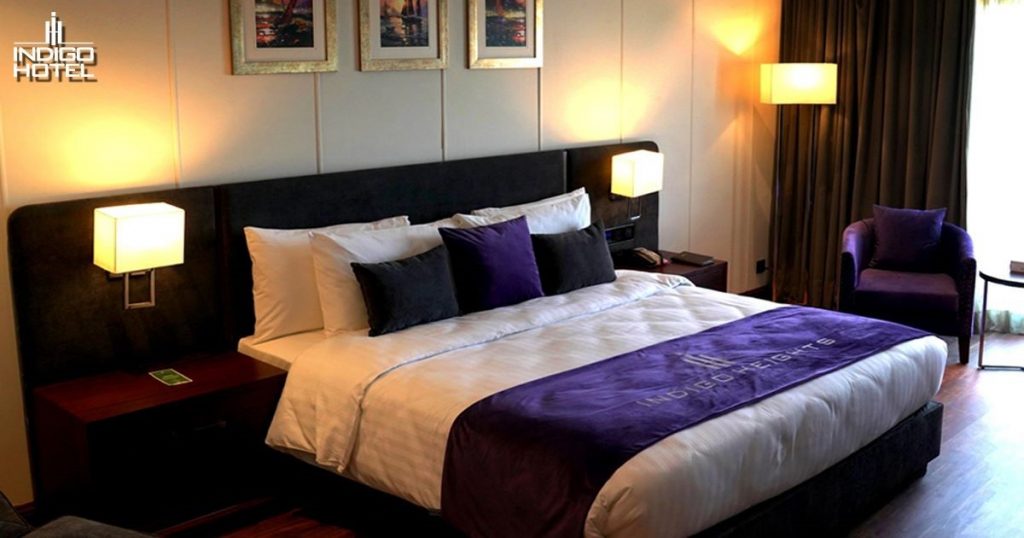 One of the most exclusive perks of the loyalty program is the ability to earn free nights in Deluxe Room. You can get 2 free nights on Gold Card and 3 free nights on Platinum Card. Frequent travellers can get more benefits whenever they decide to stay, eventually redeeming them for complimentary nights at Indigo Hotel. This valuable benefit ensures that your travel budget stretches further, allowing you to explore new destinations or indulge in more luxurious accommodations.
2. Discounts: Making Travel More Affordable
Indigo Hotel's loyalty program grants its members exclusive discounts on hotel stays, dining experiences, and eligible purchases. These discounts provide substantial savings, making your travel experiences not only more enjoyable but also more affordable. You can earn a 20% discount on Gold and a 25% discount on Platinum when it comes to staying in a Suite Room.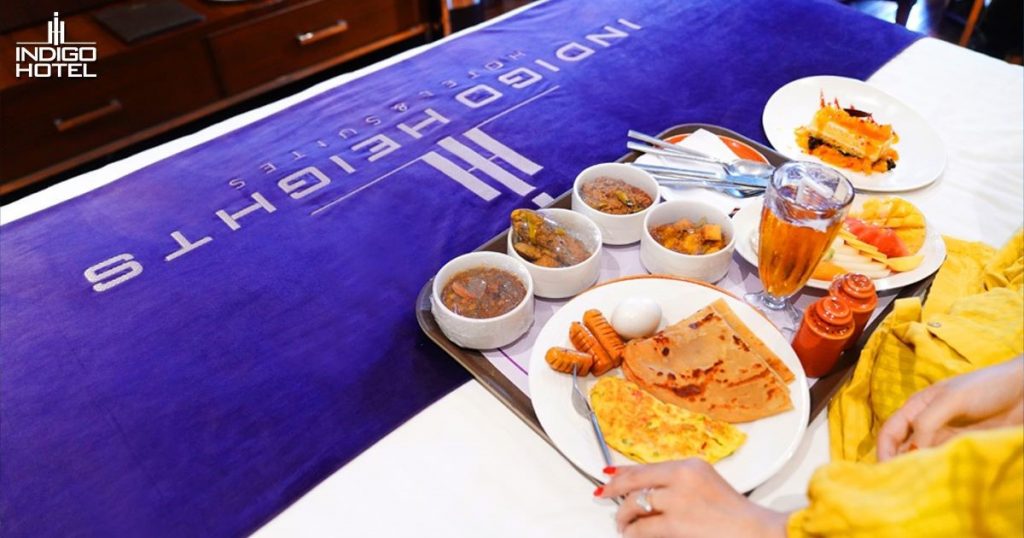 Along with that, you can get a 25% discount on room service. From discounted room rates to special offers on amenities and services, loyalty program members can unlock significant cost advantages.
3. Personalized Service: Tailored to Your Preferences
Indigo Hotel's loyalty program goes beyond the ordinary, providing members with personalized service. As a member, you can enjoy pre-arrival preferences, ensuring that your room is equipped with your preferred amenities and settings upon arrival. Additionally, welcome amenities and dedicated customer service representatives will ensure that your stay is as comfortable and enjoyable as possible.
4. Laundry Services: Keeping You Fresh and Polished
To further elevate your experience, Indigo Hotel offers loyalty program members complimentary or discounted laundry services in which we include a 10% discount on Gold and a 15% discount on Platinum. Whether it's dry cleaning, pressing, or laundering your clothing items, you can keep your wardrobe fresh and immaculate during your stay. This thoughtful benefit allows you to pack lighter and maintain a polished appearance effortlessly.
5. Banquet Benefits: Elevating Your Events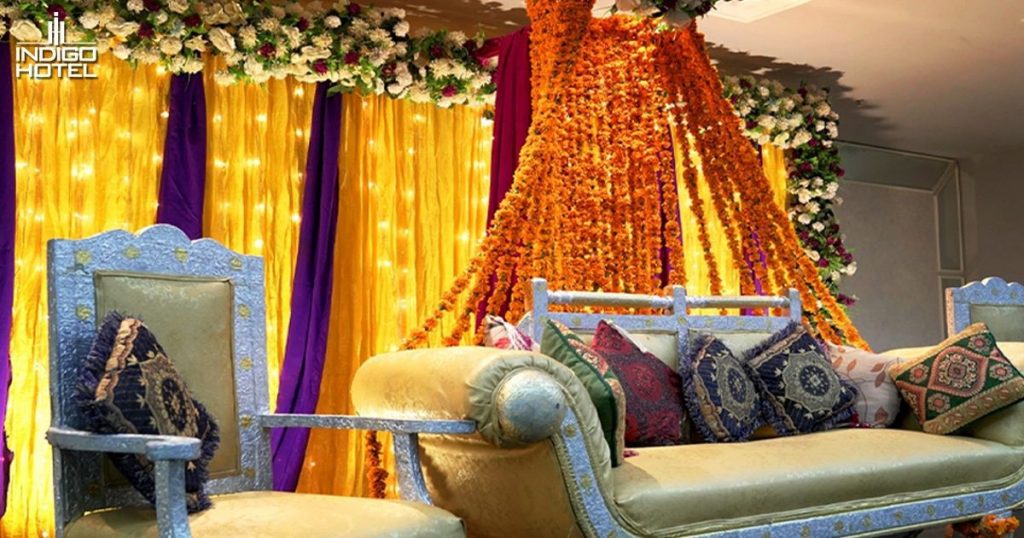 Planning a banquet or event? As a loyalty cardholder, you gain access to exclusive benefits when hosting events at Indigo Hotel, where you can avail 10% discount on Gold and a 15% discount on Platinum with 1 complimentary night. This includes discounted or waived rental fees for banquet halls or conference rooms, priority access to event planning and coordination services, and customized menus or catering options. Seamlessly create unforgettable experiences while enjoying exceptional perks.
6. Bakery Items: Sweet temptation
Bakery items offer a delightful array of perks and benefits when it comes to loyalty card programs. With a bakery loyalty card in hand, you unlock a world of delicious advantages. Firstly, you can enjoy exclusive discounts in which you can get a 20% discount on Gold and a 25% discount on Platinum with 1 complimentary cake to indulge in your cravings while saving money. Being a loyal customer often grants you priority service and personalized recommendations, making your bakery experience even more enjoyable. So, grab a loyalty card and savour the perks as you embark on a delectable journey through the world of bakery treats.
7. Culinary Delights: Savoring the Flavors
Indulge your taste buds with the loyalty program's discounts or complimentary access to Indigo Hotel's buffet or other dining options. Your dining experience will be remarkable, on Ala Carte we offer an amazing 20% discount on Gold and a 25% discount on Platinum.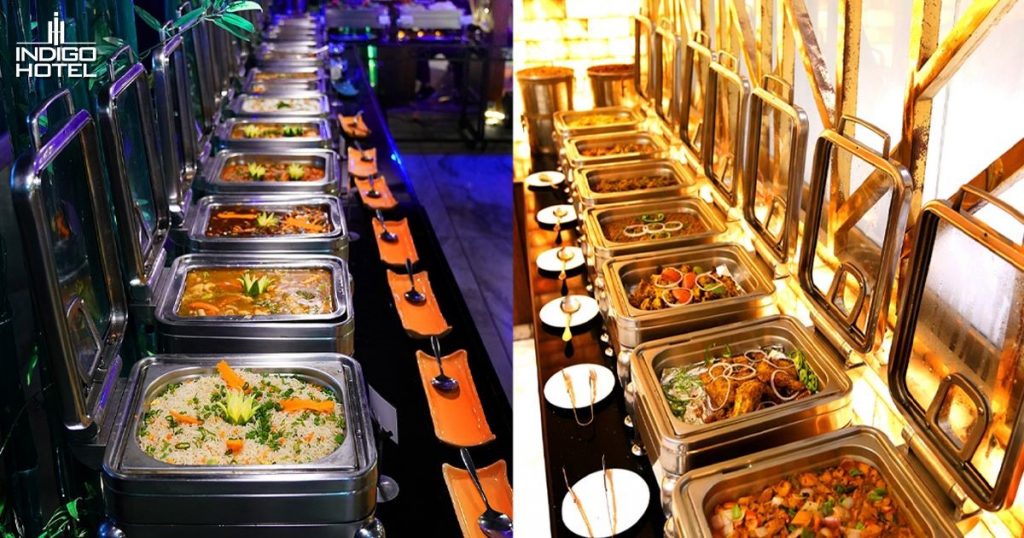 Immerse yourself in a gastronomic adventure, relishing a variety of culinary delights throughout your stay. We offer discounts on All types of Buffets 10% on Gold and 15% on Platinum. This perk is a true treat for food enthusiasts, allowing you to savour the finest offerings at a discounted price or even for free.
8. Rooftop Dining: A Complimentary Delight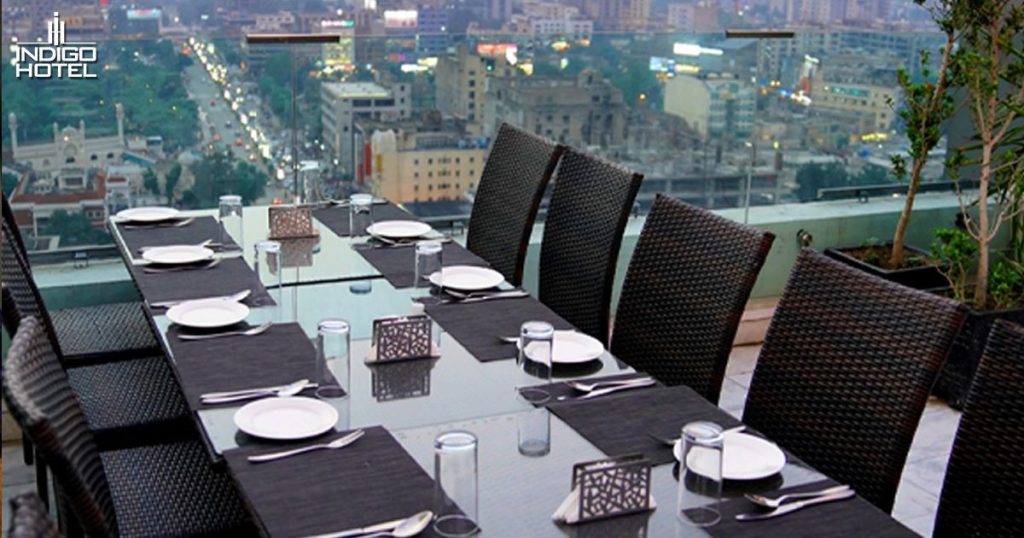 As a loyalty program member, you can savour a complimentary meal 1 time on Gold and 2 times on Platinum at Indigo Hotel's prestigious rooftop restaurant. Bask in the breathtaking views while enjoying the hotel's signature dining options, creating an unforgettable culinary experience. This reward provides a luxurious touch, allowing you to immerse yourself in the hotel's unique ambience and culinary excellence.
9. Wellness Club Access: Nurture Your Well-being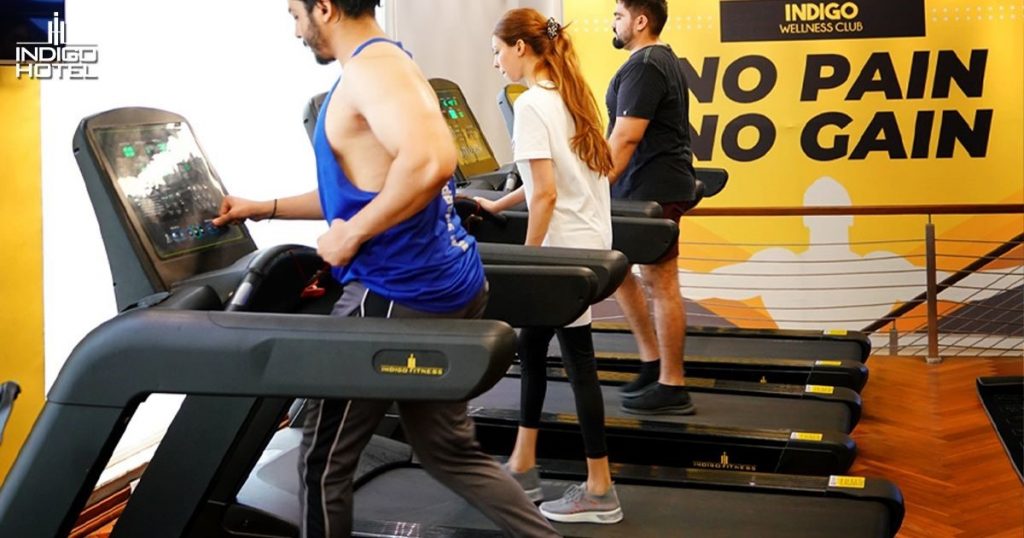 Indigo Hotel's loyalty program extends its benefits to your well-being. Members gain exclusive access 30% discount on both cards (Gold and Platinum) with a 1-month free gym membership where you can enjoy wellness amenities such as fitness centres, spas, and pools. Enjoy discounted or complimentary access to these facilities, along with priority booking for services like rejuvenating massages or invigorating fitness classes. Prioritize self-care and elevate your stay with these revitalizing experiences.
Conclusion:
Indigo Hotel's loyalty program offers an extraordinary range of benefits, making it a top choice for discerning travellers seeking exceptional experiences. By joining the program, you can save money, relish personalized service, and earn rewards that enrich your travel adventures. Indigo Hotel's commitment to excellence ensures that your loyalty is generously rewarded, transforming your stay into an unforgettable journey of luxury, convenience, and indulgence. Embrace the allure of the loyalty program and unlock a world of possibilities at Indigo Hotel.