To make the experience more enjoyable, Our highest rooftop restaurant The Skye has arranged the best Iftar Buffet in Lahore this year. Where we offer a diverse range of delectable dishes in the Iftar Cum Dinner Buffet.
Every year in the blessed month of Ramadan, The Skye restaurant offers discount packages, Ramadan deals, iftar buffet offers, and much more. If you are looking for the best Iftar in Lahore to enjoy this Ramadan 2023 with family and friends? Here, you can find an iftar buffet in Lahore.
Enjoy your Iftar Buffet at the Highest Rooftop Restaurant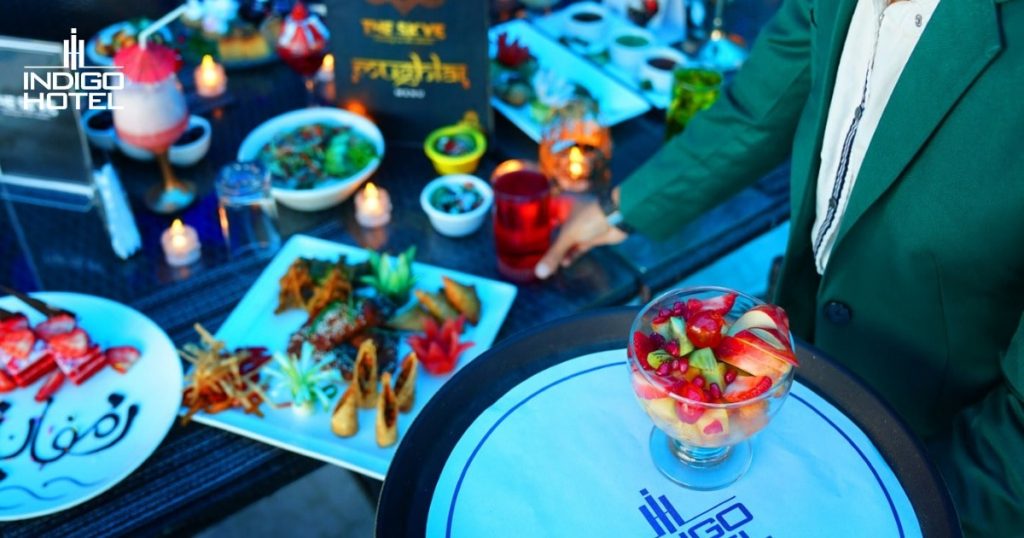 To make the experience more enjoyable, The Skye has arranged Iftar Buffets and tables this year. If you are planning to break your fast outside, here is the Iftar buffet served in the heart of Lahore. And Iftar at any famous restaurant is better than the iftar at home because firstly you are in fast and then you have to cook a lot of food and you have to do lots of work to manage your guests which is a very tiresome task with fast (Roza). The full detail of the Iftar buffet In Lahore is given below.
If you are planning to break your fast outside, it's essential to choose a reputable restaurant that serves fresh and healthy food. That is why The Skye is the ideal restaurant that offers Iftar Cum Dinner Buffets during Ramadan, but make sure to check their hygiene and safety protocols to ensure a safe and enjoyable dining experience.
If you prefer to have iftar at The Skye, make the reservation in advance that can make the process easier and less stressful.  
Iftar Cum Dinner Buffet in Lahore
Indigo Hotel Gulberg Iftar buffet in Lahore are feasts for the senses. When you enter the hotel, you'll be greeted with the mouth-watering aroma of freshly prepared food. The buffet offers various dishes, including traditional Pakistani and international cuisine. You will find something you like, whether you're in the mood for something savoury or sweet.
The Skye Rooftop Ambiance
Delectable menu items of the famous Iftar Buffet in Lahore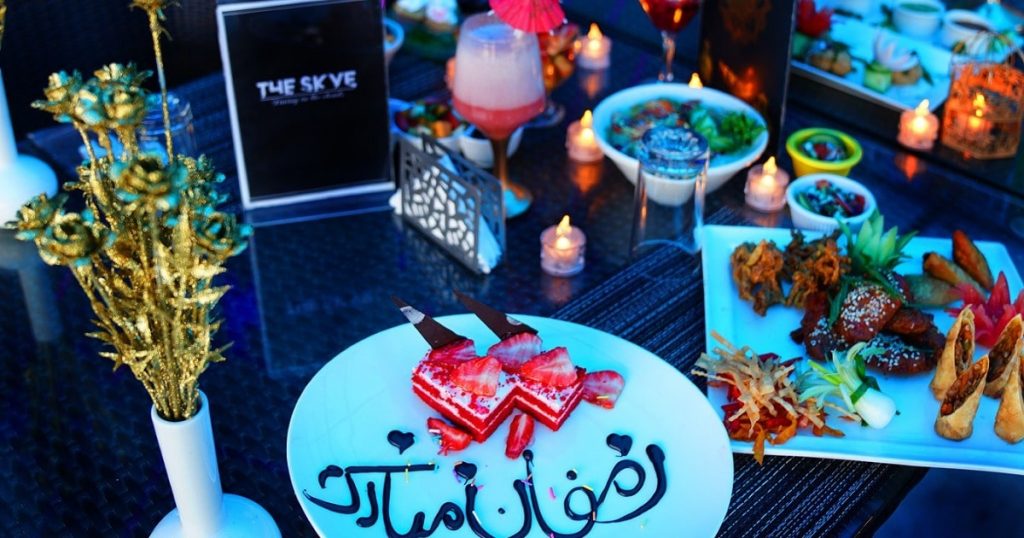 Iftar menu items that are traditionally consumed during the Islamic holy month of Ramadan. Dates are a popular food to break the fast as they are a good source of natural sugars, fibre, and essential nutrients. Chana Chaat is a savoury snack made with chickpeas, potatoes, spices, and chutneys. Samosas are a popular fried or baked snack that is filled with spiced potatoes, onions, and peas. The Skye has all the delicious food items that you can enjoy throughout Ramadan.
Mutton Paya one serving  
Chana Masala  
Aloo Bhujia 
Bhuna keema
Beef Nahari 
Chicken Biryani
Mix Vegetable
Daal Tarka    
Puri 
Halwa 
Assorted Nan 
Assorted Paratha 
French Toast 
Porridge   
Boiled egg and much more
Final Words
Ramadan has arrived, and it's time to celebrate with a delicious iftar feast with your loved ones! But, to do so, you must have the Iftar, which will provide you with a high-quality dinner while also saving you money. 
There are a few things to bear in mind when looking for an Iftar deal. First and foremost, you should ensure that the eatery has a diverse menu. You should also ensure that the price is fair and that the service is satisfactory. Finally, make certain that the eatery is clean and comfortable.
We stated in this article that The Skye rooftop restaurant is the best option for the Iftar buffet in Lahore. We included the menu items of Iftar Buffet details for the venue in this article so you can quickly find the best for your friends and family.